Last week I was in New York to pitch the Chasing Portraits book at the Jewish Book Council's "Meet the Author," event. The pitch is a 3 day event attended by over 200 authors! I heard fellow authors speak on everything from politics and legal issues to cookbooks, humor, and the Holocaust. This is a very happy me after the 2 minute pitch!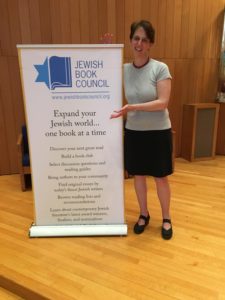 Chasing Portraits is now available for pre-order from your favorite bookseller! It will be in bookstores September 6th.

Read more about the event on JBC's website.
[thanks to Dina Gold, author of Stolen Legacy, for the photo!]